So my morning pre-work ritual has changed to involve drinking coffee and basically browsing ebay for a half hour before i exercise and get ready for work. Last week I came upon a record release copy of The Heist 7" "Scraps and Heart Attacks". I like Scraps but had never really listened to anything they put out before they changed their name from The Heist to Scraps and Heart Attacks. So i figured id grab this. Ended up winning it for less than 7 bucks! its got a silkscreened cover on heavy cardstock, white vinyl and was sold at the NJ record release show. Limited to 155.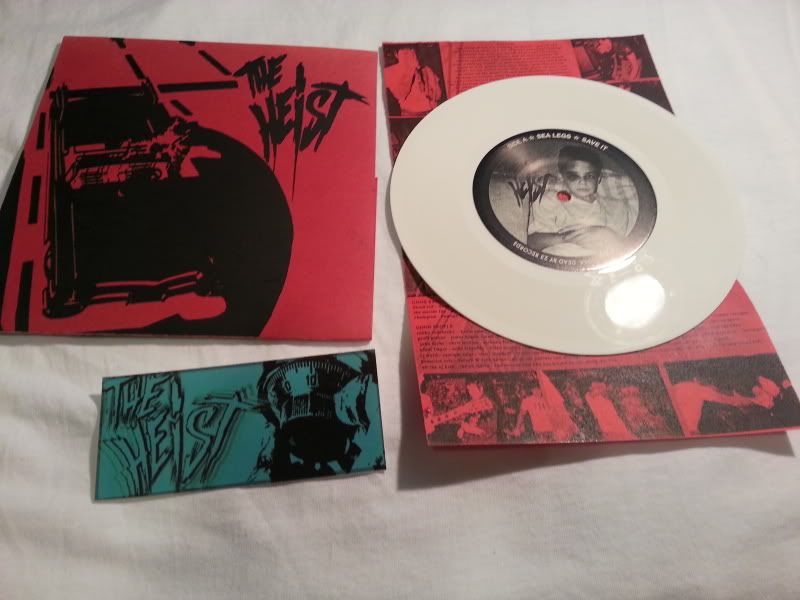 When i went to pay for it, I noticed by looking at the sellers email address that it was Darren Nanos. Darren runs LI label Just a Audial with Dave Vibert. JAA put out the Capital 7" "Blind Faith". Over the past few years I've been in contact with Darren and Dave trying to get a copy of the test press for that record, as it is the LAST record i need to have a complete Capital collection. So right when I saw it was Darren I figured i hadnt bothered him in a while about it so might as well ask again. Previously they both had said they were going to put their copies on ebay when it came time to put out the next release. I emailed Darren and made an offer. I didnt get a response til I got the Heist record with a written note on the inside of the mailer...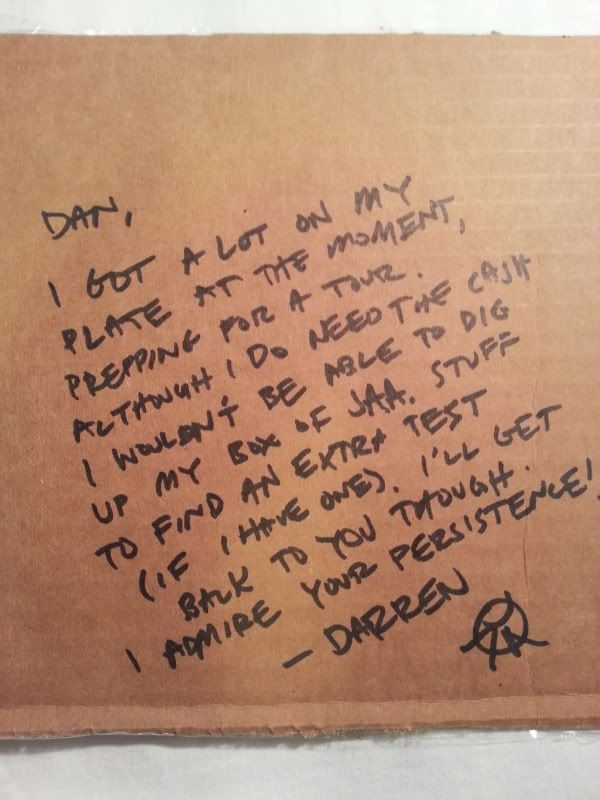 Look like a Blind Faith test press might be in my future! Thanks Darren!