So last Sunday I went into the city to go record shopping. I don't know what it was, but I just felt like I was going to find a lot of good records. April fools on myself, I only came back with one. Speak 714's "Knee Deep in Guilt". I know nothing about Speak, besides listening to the download i had once or twice.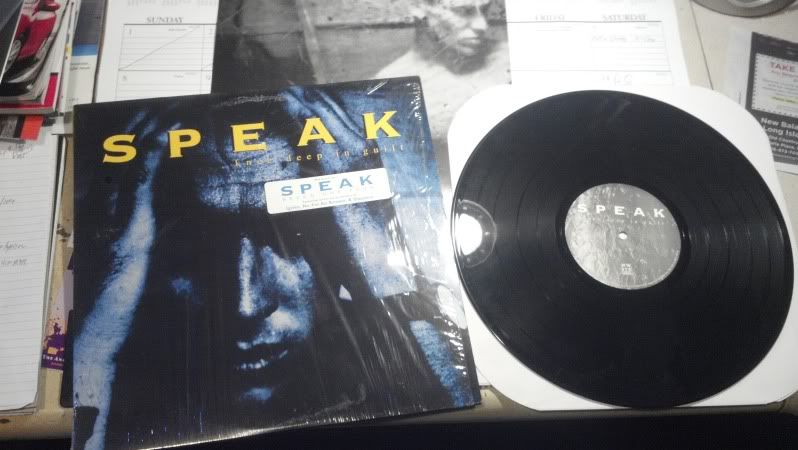 One thing i found interesting is that on the cover the name is just SPEAK and on the sticker on the original shrinkwrap it said "now known as speak seven one four". I guess at some point from when the sleeves were pressed and when the record actually came out they added the 714. I tried looking this up online but i found nothing.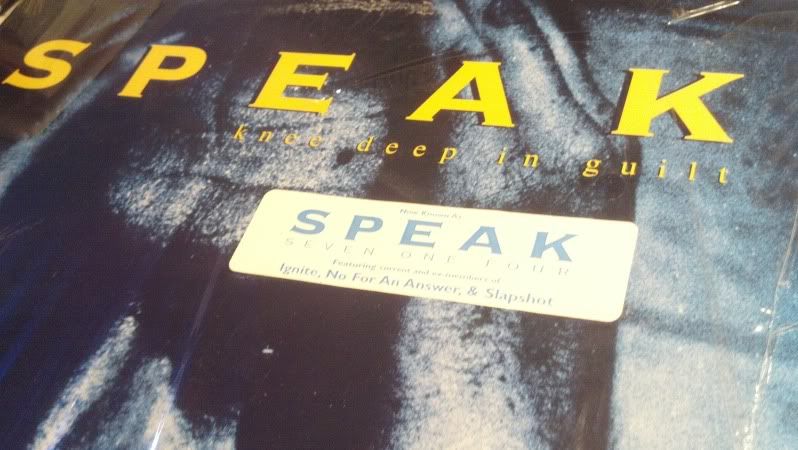 One problem I have when I go to record stores is that I always forget what records I'm looking for, or even what bands I want to look for. For whatever reason the moment I set foot in a record store the information just slips from my brain. So if I want to find what im looking for, I need to look through every single record in the punk/hc sections, or wherever i think bands i listen to may be. It gets frustrating sometimes, I need to go back to making lists of records to buy and keeping it in my wallet.