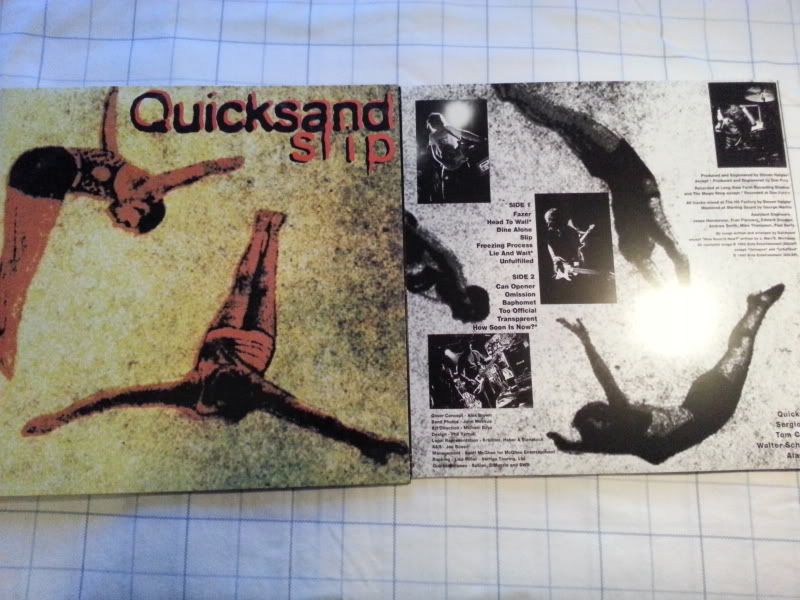 Back in July Shop Radio Cast announced they would be handling the repress of Quicksand's "Slip". I immediately became super excited as Quicksand are one of my favorite bands of all time. I began to check SRC and Vinyl Collective daily waiting for them to announce when preorders went up. They went up July 31st at noon and i was on my phone on break at work buying all of them. Its so great to finally own psychical copies of this record, and they did a great job with it. The dust sleeve above on the right doubles as the liner notes.
The lp is also a gatefold! With a bunch of pictures of the band in the 90's, ah such a great feeling to look at this. I constantly hate myself for being born in 87 and not earlier so i could have seen Quicksand in their heyday.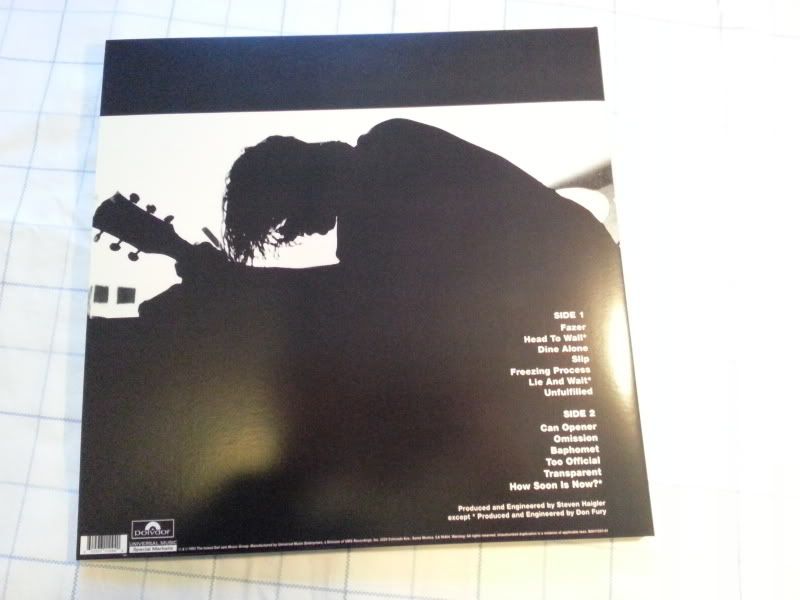 Here's a picture of the back of the lp, walter shredding silhouette style.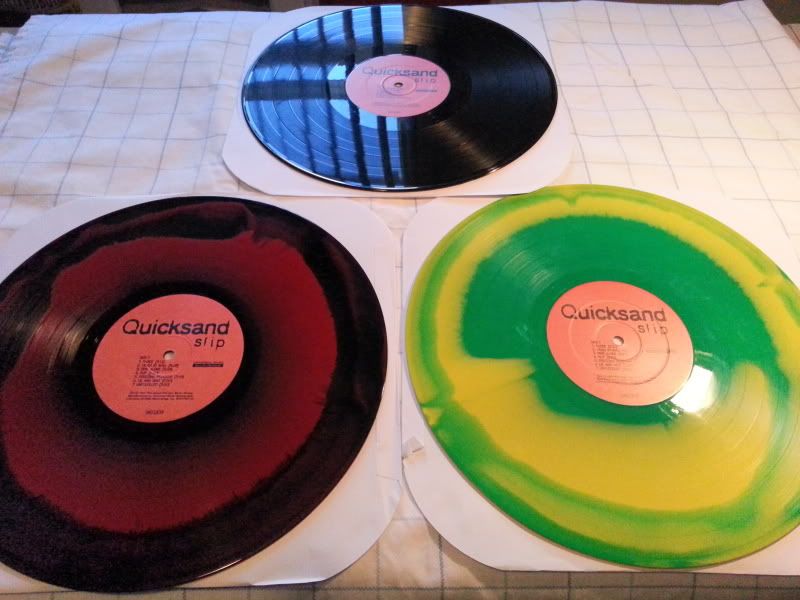 Here all all three 1st press colors, each limited to 500 and on 180 gram vinyl. The red/black and green/yellow were available through SRC and the black was available through Dine Alone Records in Canada. The vinyl is perfect and I couldn't ask for a better repress. SRC actually handled the mailing for Dine Alone's black version. When I got the black one i assumed it would say Dine Alone Records somewhere on the sleeve or vinyl labels, but no nothing there at all. Just says SRC. Meaning that SRC pressed the black, said it was available thru dine alone in canada, then shipped it themselves. Kind of weird to go through that extra effort to include Dine Alone on this, when they dont seem to have done anything at all involving the repress.